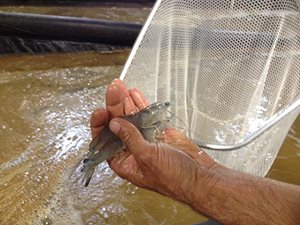 Florida Aquaculture Foundation (FAF) Executive Director Teri Pinney will host the event as Master of Ceremonies. Florida Senator Joe Negron and FOA founder and CEO Clifford Morris will be a featured speaker at the celebration. We are excited to announce that Florida State Representative Debbie Mayfield will be joining us as the event's keynote speaker!
Visitors will be able to visit the FAF booth for a hands-on interaction with some of our juvenile shrimp. Board members will be available to help you learn more about the non-profit organization, including how to get involved in exciting upcoming community events.
Delicious snacks and refreshments will be provided for your enjoyment. The event will culminate in an exciting Ribbon Cutting Ceremony, and the winning submission to our Name the Shrimp contest will be announced!
RSVP at www.foarsvp.com to save your spot! For directions, visithttp://binged.it/1eVYggb.